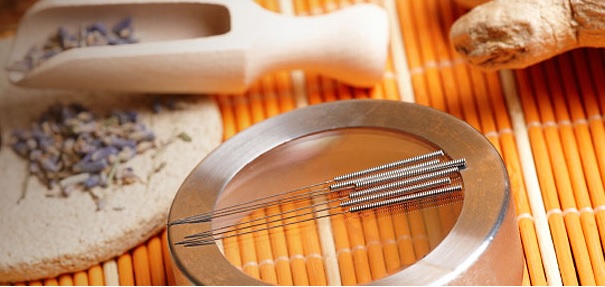 Chemotherapy is both helpful and difficult. It is a treatment for cancer that is often used as a last resort because it destroys both cancer cells and healthy cells in the body. People going through chemotherapy often experience strong side-effects, ranging from pain, to nausea and vomiting, to extreme fatigue and a loss of appetite.
While we do not mean to suggest that acupuncture should ever replace your conventional cancer treatment, there are many benefits it can have on the side effects endured. The National Cancer Institute and the American Cancer Society report acupuncture may be effective in treating certain side effects associated with chemotherapy. Nearly all acupuncture studies have focused only on the management of symptoms associated with cancer and cancer-related treatments, and there is no evidence to suggest acupuncture can actually treat cancer. Patients are encouraged to seek conventional therapy for the treatment of cancer itself.
Acupuncture and Cancer Treatment
Acupuncture's primary use in cancer treatment is symptom management. The most commonly treated symptoms include cancer pain, chemotherapy-induced nausea and vomiting, weight loss, anxiety, depression, insomnia, poor appetite, constipation and diarrhea, and there are numerous studies which show this.
What Can It Help?
This study showed that acupuncture reduces painful swallowing and dry mouth which is common side effect of chemoradiation therapy for the treatment of oropharyngeal cancer
This study showed that acupuncture is effective for the relief of hot flashes and sleep disturbances in women treated for breast cancer.
This study showed that acupuncture reduces

cancer pain

.
According to a study published online Oct. 29 in the Journal of Clinical Oncology, acupuncture was found to significantly reduce

cancer-related fatigue

, and improve the quality of life in breast cancer patients. After six weeks, the researchers found that acupuncture significantly reduced general fatigue, physical and mental fatigue, anxiety, and depression. Acupuncture also significantly improved quality of life, including physical, functional, emotional, and social functioning well-being.
At least seven human studies have evaluated the effect of acupuncture on

immune system function

in patients with cancer, according to the National Cancer Institute.
The National Cancer Institute also states that four randomized controlled trials, a non-randomized clinical study and two case series  found that acupuncture enhanced or regulated immune function.
There are many more ways in which acupuncture can help. Click here for more detailed evidence, as stated by the National Cancer Institute, on the positive effect acupuncture has on a wide variety of chemotherapy side-effects.
Considerations
Acupuncture treatment for chemotherapy-induced side effects typically involve weeks to months of regular treatment, correlated with the chemotherapy schedule. Depending on the severity of symptoms, an acupuncturist may recommend bi- to tri-weekly treatments until symptoms are more manageable.
Acupuncture is considered safe when performed by a licensed professional. We only recommend seeing trained and licensed acupuncture professionals. We would like to reiterate that there is no evidence to suggest acupuncture can treat cancer, which is why those having been recently diagnosed with cancer are encouraged to consider conventional therapy.