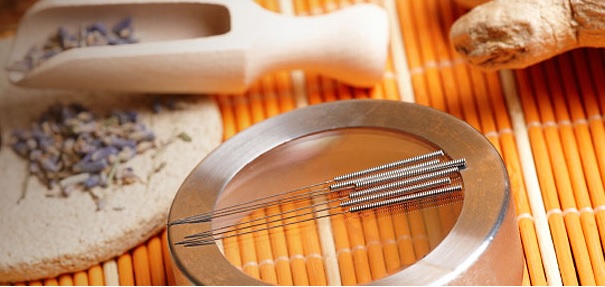 It seems that acupuncture is being seen less as an 'alternative' therapy for labour induction and more of a first-line treatment, often recommended by midwives and doctors alike. There are numerous studies reporting it's effectiveness in inducing labour and is often preferred by pregnant women because it brings on a woman's own natural labour (with a gradual build-up) instead of the intense and unrelenting experience a medically induced labour can typically create. There are specific acupuncture points which stimulate the release of oxytocin within the body, which is the hormone involved in uterine contractions and labour in general. At Paddington Clinic, we see many women for labour induction and have compiled a FAQ list to answer some queries you may have.
Is Acupuncture Induction Safe For Me And The Baby?
Absolutely, and especially in Brisbane where practitioners of Chinese Medicine, Acupuncture and Herbs, must be registered by and adhere to the strict policies and procedures of The Chinese Medicine Registration Board. Labour induction must only be performed after a certain gestational period and all qualified and registered acupuncturists are trained with this knowledge.
Is Acupuncture Induction Suitable For Someone Who Has Had A Previous Caesarean?
The short answer is yes — if this person is seeking to have a VBAC then we believe acupuncture should form a part of their strategy. Studies have shown that pre-labour acupuncture helps to shorten labour time and increase the strength of contractions, so even if the induction is not successful, her labour will still benefit enormously. If the woman is seeking to have another caesarean, the benefits of acupuncture induction are not all that relevant.
How Quickly Will The Induction Work?
Ah the million dollar question. This is difficult to answer because while some women we treat need only one session, others generally need two to four, and there are a small minority who are not successful at all. The stories you hear of mums going into labour during the acupuncture session are rare and not something you should be worried about. It can take up to 24 hours for a woman's body to respond to the change.
When Should I Start Having Acupuncture And How Often Do I Need To Go?
Pre-labour sessions are the best way to approach a natural onset of labour. This is because in late term pregnancy things get a bit harder, there's physical stress from a heavy baby, sometimes there's worry, people put themselves under extra pressure without realising it, less sleep at night and often a two year old is "hanging off me…". The cumulative effect of the strain women are under (without knowing it) can be one of the most powerful reasons a woman's body doesn't let go and the baby stays in longer. Additionally, a huge amount of stock is put into due dates. Sometimes, there can be a entire week's gap between the 'due date' when you cross reference scan-dates to date of last period. General estimates are often made, which means by the end of the 40-42 week "allowance" period, any day over is a day of concern, and perhaps an unnecessary concern when the due date potentially has a week's leeway.
Pre-labour sessions are best started at around 34 weeks and they are designed to loosen the ligaments and tendons around your pelvis, move the baby into place and ensure you are strong, healthy, relaxed and ready for labour and delivery. For many women we have worked with, this is all it takes for them to slip naturally into labour and have positive birth experiences as a result of their preparation. If you are reading this and already past your due date, it's not too late, the acupuncture induction protocol is still of great benefit to help induce labour.
What Can I Expect At An Acupuncture Session? What About My Belly?
A typical session involves taking some history, pulse taking on the wrists, and usually somewhere between 4 and 8 points on the arms and legs which will be left in for 20 – 30 minutes. Moxibustion may also be used, which is a gentle warming of certain points by burning the herb mugwort at these points. The treatment is very relaxing and your belly is supported, either with pillows or with one of our special pregnancy massage tables.
What Should I Do After A Treatment, Will There Be Any After Effects Or Should I Rest?
After treatment, there may be an increase in the movement of your baby as they respond to your new state of relaxation, and there also may be an increase in braxton hicks contractions as your body warms up. Most women will be asked to rest, others to take some gentle exercise. Your practitioner will advise you on what is best for you and your individual situation.
How Else Will Acupuncture Help Me For The Labour?
Research suggests that pre-labour acupuncture alone shortens labour by up to 40%, which is good news to any birthing mothers' ears! Treatment does several things. Over the course of 4-6 weeks, it slowly assists in ripening and gentle opening of the cervix, it helps relax muscles and tendons, opens the pelvic region and supports the overall function of the reproductive organs as they prepare for birth. It also helps the baby move into correct positioning and there are huge amounts of research showing the effectiveness of acupuncture in turning breech babies. Above all, pre-labour acupuncture assists in supporting the mother's mind, which may be the most important aspect of all. Relaxation, confidence, the element of preparation — all these factors contribute to strengtthening a birthing woman's mind and boosting the likelihood of a positive birth experience.
Can Acupuncture Help Me After The Birth Of My Baby And If So, How?
Absolutely! There are so many ways acupuncture is crucial for post-labour recovery. It helps with specific problems like milk let-down or low milk supply, mastitis, scar healing (for caesarean births), haemorrhoids, and plain exhaustion. Generally, we recommend acupuncture because it strengthens your body to speed up recovery, and puts some energy back into the spot previously occupied by your baby. This is a warming technique that is designed to strengthen your Kidney energy after delivering baby, as labour taxes this particular aspect of your energy a lot. It also helps to build blood and strengthen blood quality which also becomes strained under the experience of labour. For more information on using Chinese medicine and natural therapies after birthing your baby, click here.
What Should I Look For When Finding An Acupuncturist For Labour Induction?
Experience in this area of expertise, association membership and registration are all vital. The good news is, all acupuncturists at Paddington Clinic are fully trained and registered and have had years of experience in treating women for labour induction and pregnancy acupuncture in general. Call us on 3369 0045 to book your acupuncture session today.
"Thanks to Joel for working his magic once again. Beautiful baby boy born less than 24 hours after one [acupuncture] session. Day 13 past due date. We love avoiding those medical inductions." Cheryl Sheriff – Doula at Ideal Birth.