by Mary Melling, Senior Practitioner, Naturopath & Acupuncturist.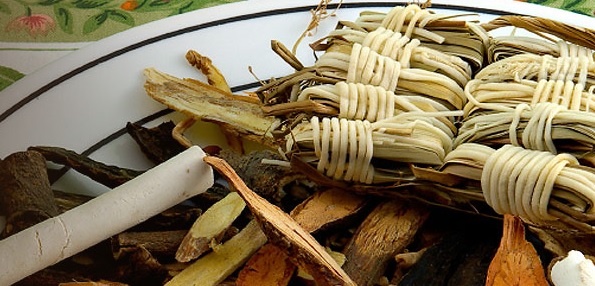 Many patients are choosing natural therapies as an adjunct to their medical treatments for cancer. And for very good reason. Complimenting a more aggressive treatment of surgery, chemotherapy or radiation with herbal medicine has shown to have improved the outcomes.
For example:
The Chinese herbs Astragalus and Korean Ginseng raised the survival rates in patients with lung cancer undergoing chemotherapy and radiotherapy. The side effects of their treatment were reduced as well as their survival rates. These herbs as well as Siberian Ginseng and Withania are known to increase the stamina of people and so will all assist with the arduous treatments of cancer.
St Mary's Thistle is another wonderful herb that will help protect the liver. All chemotherapeutic drugs are toxic to the liver and this wonderful herb will help protect the liver and detoxify.
There are other amazing herbs too like chamomile and ginger that can help with the gut function and reduce nausea when going through some of the medical treatments.
After chemotherapy there are some vital herbs to support the immune system and rebuild it after the treatment. Herbs such as Cat's Claw and Echinacea are excellent for this. There is also a highly effective combination of herbs that have been used to treat cancer. One of the main herbs is Sheep Sorrel. I recently had a consult with a client who lives in the country and only gets to Brisbane on rare occasions now. She was first diagnosed with breast cancer in 1997. Her prognosis was not good but she followed all the treatments her oncologist recommended and also did everything I asked. She is cancer free and looks fantastic. She has been taking the Sheep Sorrel combination I suggested all those years ago and even though I have suggested she could probably stop now she just says "NO I have done so well and don't want to risk it!!"
Another herb that is being greatly researched presently for it's wonderful anti inflammatory properties is turmeric. As herbalists we know what a vital herb it is but research is now backing this knowledge and proving to be wonderful in lowering the side effects of drug treatment of cancer as well as enhancing it's positive effect.
What Herbs Are Best For Me?
Some people just pick up supplements from a supermarket shelf, or an over the counter product that has been recommended. However, we strongly recommend the person themselves comes for a consult to see how we can help. Every individual is different and the quality of herbs and supplements also differ drastically as well. One thing you can be sure of is that we won't be telling you to ignore the advice of your doctor's recommendation of treatment. We do however feel we have a lot of knowledge regarding natural therapies whether it's supplements, acupuncture, massage or herbal medicine.
Cancer is a very complex disease but be assured we can help you keep healthy and hopefully prevent it occurring. If it does strike you then we can help your recovery and minimise the side effects of medical treatment. It must be said too that there are many wonderful herbs out there but the purity and potency of these herbs are only found in products that are manufactured to a high standard. Because we pride ourselves on only using the best products we feel confident in saying our herbs work!
Contact us here if you'd like more information.