This one is great for the kids – an easy way to get them to eat veggies – but it's also fantastic for adults too. Enjoy these quinoa bites with a salad, or rolled in a wrap, or simply on their own as a snack. Because quinoa is a high-protein grain, it's very filling.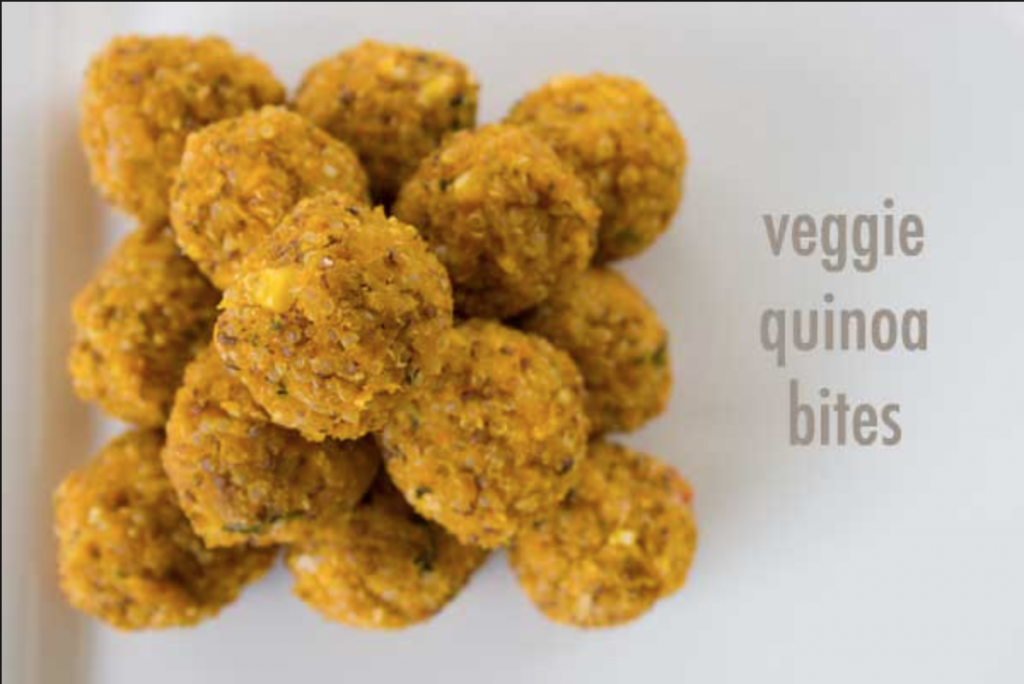 Ingredients
2 cups cooked quinoa, cooled
1 cup mashed pumpkin
1 small zucchini, grated
1 small carrot, grated
2 tablespoons corn kernels
1/4 cup wholemeal flour
1 large egg
Directions
Step 1 Mix all ingredients together. Once combined, shape into bite-size balls with your hands. The mixture might be wet and sticky owing to the pumpkin, but they will firm up in the oven.
Step 2 Bake at 200C for 30-45 minutes, until cooked through and starting to turn golden. Can also be pan-fried, but will lose the ball shape and be more of a little fritter.
Enjoy!