This recipe is so simple and such a healthier refreshment on a hot summer's day.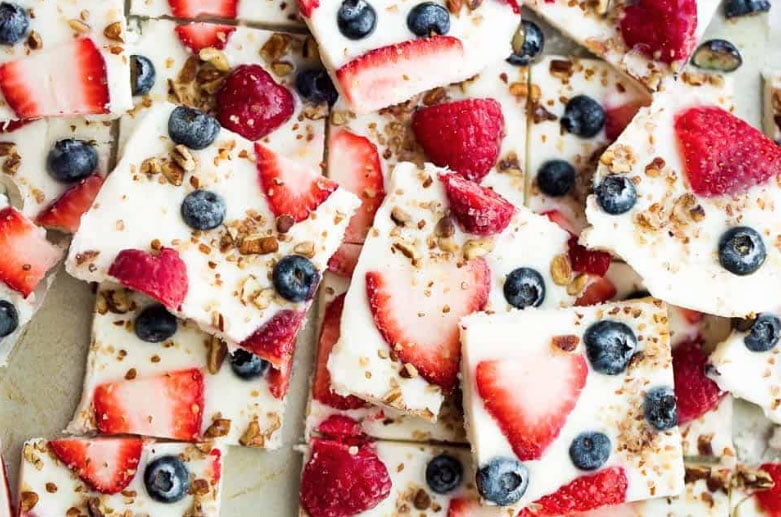 It can be made in five minutes flat with only 3 simple steps:
First, flavour your good quality greek yogurt (organic if possible) with a bit of agave (or honey, or maple syrup) and also a bit of pure vanilla extract.
Spread it out on a large flat tray which is lined with baking paper.
The only thing left to do is decorate it with your choice of toppings: red and blue berries work well, as do pistachio nuts, granola and even edible flowers. Then, freeze it.
That's all!
Once frozen, you can chop up your slice into smaller snack-sized pieces and keep stored in the freezer for when you need a cool and healthy snack.
Enjoy!